Does your list of New Year's resolutions include the goal of saving money? If you are looking for ways to cut everyday costs, a home energy audit is an excellent place to start.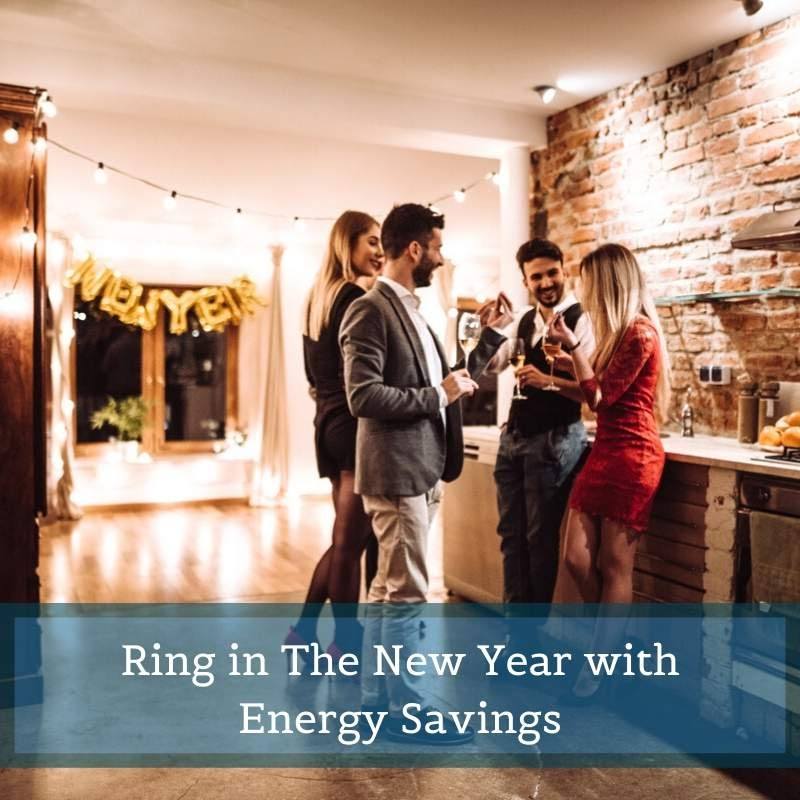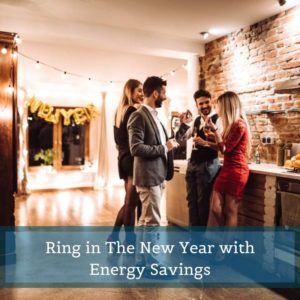 You could save as much as 30 percent on your monthly energy bill by making efficiency upgrades recommended in an audit, according to the U.S Department of Energy. The average family of four spends roughly $180 a month on electricity and natural gas. That means making recommended energy upgrades result in savings of up to $650 annually just on power and gas.
But how do you find someone to evaluate and measure how your home uses (and loses) energy?
Jonathan Handey, co-founder of Eco Three, says one of the first things to ask about is certifications.
They can vary from person to person and company to company. However, two certification organizations in the U.S. are considered to be the standard by auditors. BPI (Building Performance Institute) is an authority on certifying Building Analysts and Infiltration and Duct Leakage Professionals, and RESNET (Residential Energy Services Network) certifies HERS® (Home Energy Rating System) Raters.
"The staff members at Eco Three have certifications from BPI and RESNET, so you can feel confident you will get a quality audit every time," Handey said.
What is an energy audit?
A home energy audit is an assessment that:
Gathers information on comfort issues occupants are having
Determines how and where the home is losing energy
Identifies ways to reduce or prevent the waste of energy
Prioritizes fixes based on comfort needs and return on investment
According to the U.S. Energy Information Administration, heating and cooling account for about 50 percent of the total energy used in typical homes. Projections call for energy use to continue to climb as air conditioner usage increases, so finding ways to make your home more efficient could make a big difference.
Hiring an energy audit company
Several businesses offer energy assessment services, but, like most things, you get what you pay for. That's why it's essential to make sure the company you hire has the qualifications and tools needed to do a good job. For instance, the Department of Energy recommends that you:
Make sure they use a calibrated blower door to measure air infiltration/exfiltration (or the tightness of the building envelope).
Make sure they do infrared/thermographic inspections.
Ask for references, and call them. Find out if they feel the audit was worth the cost and whether their home is more comfortable.
Eco Three's audit includes an evaluation of your home's thermal and pressure boundaries, insulation, duct system, and crawl space/ basement/ attic using state-of-the-art equipment. The average home audit performed by Eco Three takes about two to three hours, and the result is a comprehensive report on your home and customized and prioritized scope of ways to improve your home's energy efficiency.
"Generally, our recommendations have a payback period of five years or less, which means that within five years, the savings on your utility bills will essentially pay for the cost of the upgrades," Handey said.
If you are ready to kick off the new year with a more comfortable home and more savings on utility bills, contact us to set up a consultation.
Eco Three is a trusted, leading-edge home energy authority dedicated to helping homeowners in Alabama through our comprehensive home energy audits and energy-efficient upgrades. Our nationally accredited team of hometown experts uses the latest technology to provide actionable solutions to outrageous energy bills and home comfort issues. We're not a franchise – we're an experienced group of people with a unique plan and a sincere interest in making a difference in people's lives and the environment. We service existing homes as well as new construction.