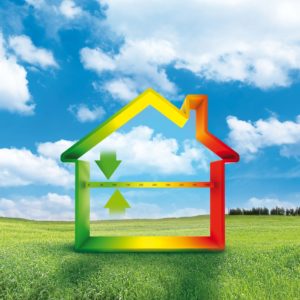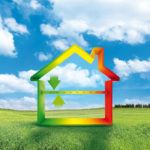 Few things are as frustrating as a drafty house. It doesn't stay cool in the summer. It's not warm and cozy in the winter. And it's expensive trying to heat and cool a home that continually leaks conditioned air.
So what can you do? Many people decide they need to replace their windows. On average 10 to 25 percent of a home's heated or cooled air escapes around windows, according to the U.S. Department of Energy.
Oftentimes, we have clients that want to keep their home's original and historic windows.  Others consider upgrading older, single pane windows for double pane ones. Others simply do not have the budget to even consider replacing them. But before you invest thousands of dollars in new windows, perhaps you should consider air sealing your home.

Air sealing is a more cost-effective way to cut utility costs compared to replacing your windows. Both your wallet and your home will be more comfortable.

Eco Three can pinpoint air leaks in your home and then propose a plan to seal them.
"We first identify and seal openings in the air barrier of the home," said Eco Three founder Jonathan Handey. "When we talk about an air barrier, we are referring to the 'building envelope' – a boundary between conditioned space and unconditioned spaces. The tighter the envelope, the less air is leaking in and out of your home."
Finding air leaks
The air barriers in a home are generally the exterior walls, the attic floor, and the ceiling of the basement/crawlspace. Eco Three evaluators can often spot the sources of air leaks. They can also perform a blower door test to find and/or confirm leaks in the home.
A blower door test simulates observing the home with a 20-mph wind blowing on all sides and top and bottom. An Eco Three energy evaluator uses this test to locate areas that need sealing and quantify the amount of air leakage. The evaluator also performs a visual evaluation, inspecting windows, doors, and penetrations in the thermal boundary. 
The results can either confirm the home is within recommended airflow standards or set a baseline for improvements.
Evaluators also look for signs of moisture issues like mildew spots. According to the U.S. Department of Energy, air movement accounts for more than 98% of all water vapor movement in building cavities. 
How do you air seal a home?
Once Eco Three pinpoints the areas with air leakage, one of their experienced crew members typically works in the attic and basement/crawlspace to air seal.  They use foam or caulk to seal plumbing and electrical penetrations and chaseways as well as top and bottom plates and band joists. They also adjust and weatherstrip entry doors to decrease drafts and properly weatherstrip and insulate attic access hatches and doors. 
For homes with attic pull down stairs, the crew can build small dams around the top of the stairs and an insulated top that seals the opening – creating an air sealed box to prevent air exchange between conditioned space and the unconditioned attic. In some cases, they will also caulk around window moldings if large gaps exist.  
Air seal your home before replacing windows
Customers usually feel a significant difference in home temperature and comfort after Eco Three properly air seals leaks. In many cases, they realize they don't need to replace their windows.
In some instances, clients also replace their windows – especially single-paned ones. It just depends on your budget and comfort goals for your home.
If you want to transform your drafty house into a comfy, energy-efficient home, contact Eco Three for a consultation.
Eco Three is a trusted, leading-edge home energy authority, dedicated to helping homeowners in Alabama through our comprehensive home energy audits and energy-efficient upgrades.  Our nationally accredited team of hometown experts uses the latest technology to provide actionable solutions to outrageous energy bills and home comfort issues. We're not a franchise – we're an experienced group of people with a unique plan and a sincere interest in making a difference in people's lives and the environment.  We service existing homes as well as the new construction sector. Please reach out to us today here or feel free to give us a call at 205-314-3500.