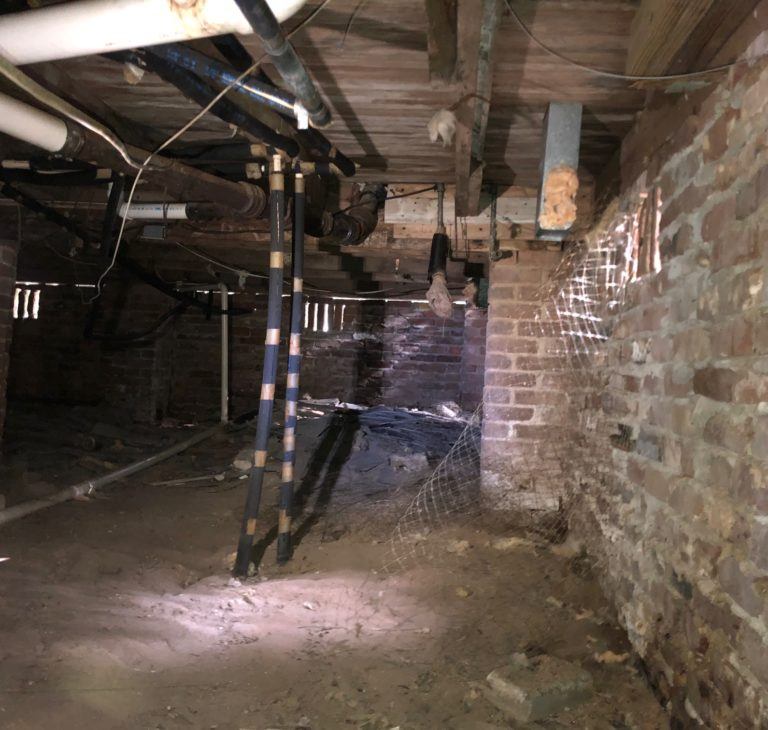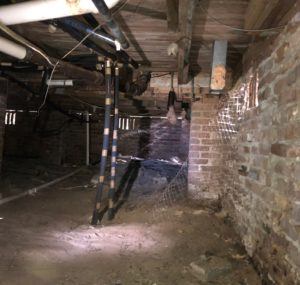 Have you noticed a musty smell, elevated humidity levels, or cupping floors in your home? Those are all warning signs of crawl space moisture. Moisture can lead to mold growth, wood rot, structural issues, higher utility bills, poor indoor air quality (and respiratory issues), and even bug infestations.
Maybe you just moved into your home, or you are considering putting your home on the market. Or maybe you are settled into the home you plan to be in for the foreseeable future. Regardless of your situation, crawl space issues need repairing as soon as possible.
What causes a damp crawl space?
"Acute weather events do not cause chronic crawl space issues," says Jonathan Handey, founder of EcoThree. "They take time to develop."
As a home ages, waterproofing on its foundation can begin to fail, allowing water to infiltrate the space. Also, concrete is very porous, and standing water around the outside of the home can leak through concrete block.
Fixing a damp crawl space
The fall is a good time for crawl space repairs because the weather is typically drier. The repairs could also help reduce heating and cooling costs. Here are three ways you can deal with crawl space issues:
Vapor barrier system (vented system)
A vapor barrier system is a layer of plastic sheeting that blocks ground moisture evaporation. It's an affordable and simple solution for mild water infiltration. But the vapor barrier isn't permanent and won't resolve a crawl space's air humidity level. It also doesn't address foundation drainage.
Encapsulation (unvented system)
Encapsulating a crawl space includes sealing any vents to the outdoors, applying a heavy-duty polyethylene barrier, and running it up the side walls of the crawlspace and up any piers. A dehumidifier is also recommended for this system. "It can can be expensive because it's very time consuming and challenging work," Handey says. "In many situations, the home has made the decision for the homeowner…But a fully encapsulated crawl space works well to improve efficiency, air quality, and would be a selling point for any home." This system helps control moisture in the air and the soil.
Other solutions
Other solutions include a French drain/trench system that can be used in either a vented or unvented crawlspace to help divert water caused by drainage issues. Another repair can include installing a sump pump which physically removes water from the space and can be used in a vented or unvented crawl space. Depending on the issues, the best approach may be a combination of several solutions.
If you are unsure about how to handle your crawl space issues, contact Eco Three for a consultation.
Eco Three is a trusted, leading-edge home energy authority, dedicated to helping homeowners in Alabama through our comprehensive home energy audits and energy-efficient upgrades. Our nationally accredited team of hometown experts uses the latest technology to provide actionable solutions to outrageous energy bills and home comfort issues. We're not a franchise – we're an experienced group of people with a unique plan and a sincere interest in making a difference in people's lives and the environment. We service existing homes as well as the new construction sector. Please reach out to us today here or feel free to give us a call at 205-314-3500.