"I need more insulation." The majority of our client calls begin with this sentence.  We follow up by asking about overall comfort issues and drafts, high bills, and efforts to improve efficiency.  Insulation provides a critical component of an energy efficient home.  Often, clients do not realize air sealing and duct sealing play large roles, too.  While people may not see obvious evidence of a lack of air and duct sealing, they can often easily see where insulation should be. Here is common scenario 3 in our series…
Scenario 3: "I need more insulation because it looks low or is missing…"
"…I can see my attic joists and/or sheetrock."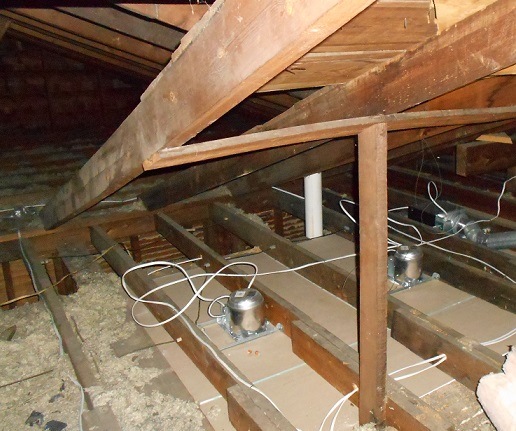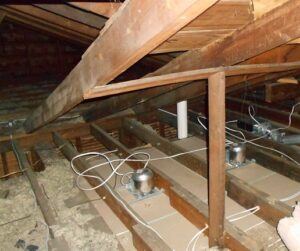 "…There is not anything under my floors in my crawlspace or basement or garage."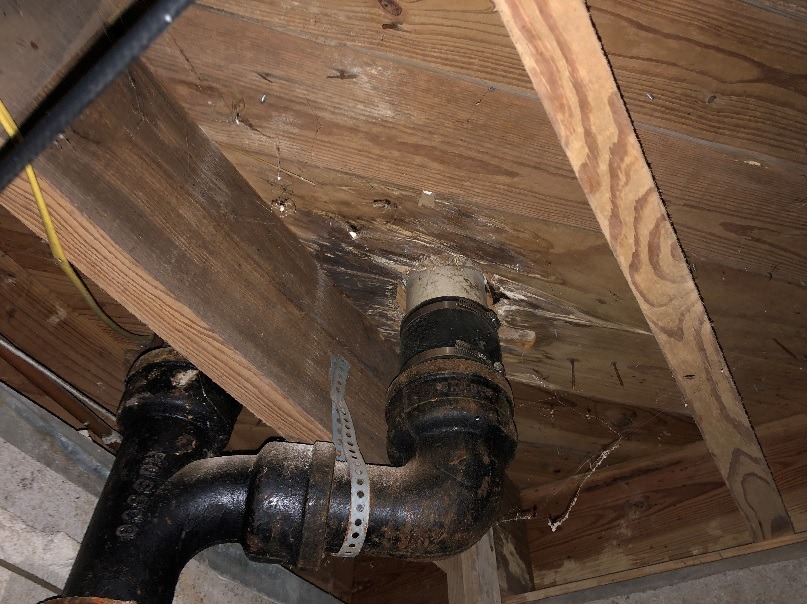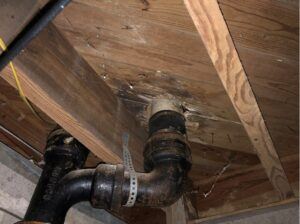 A simple, visual inspection can confirm a home needs more insulation.  In attics, the "floor" (or ceiling joists for rooms below) should be well blanketed – generally enough to cover the joists.  In the top image, some original insulation still exists but has settled over time.  Other areas have no insulation at all.  It was most likely moved when homeowners installed the can light fixtures.  However, none was added back after that project.  For a non-encapsulated basement or crawlspace, insulation should be visible on the ceiling (or "subfloor").  The second image shows a subfloor without insulation.  One can also see the hole cut for the pipe has gaps around it allowing air to infiltrate conditioned space.
Insulation + air sealing + duct sealing = energy efficiency
Air infiltration and drafts occur when there is a difference in pressure and a hole or pathway for the air to move across. Pressure changes between the outdoor and indoors and a gap or hole in the building envelope combine to make a house drafty – not lack of or low levels of insulation. By addressing the air leakage in addition to beefing up insulation levels and sealing duct systems, we can greatly improve energy efficiency.  If you see missing insulation, call us today so we can help with this along with air and duct sealing.
Eco Three is a trusted, leading-edge home energy authority dedicated to helping homeowners in Alabama.  We do this through our comprehensive home energy audits and energy-efficient upgrades. Our nationally accredited team of hometown experts uses the latest technology to provide actionable solutions to outrageous energy bills and home comfort issues. We are an experienced group of people with a unique plan and a sincere interest in making a difference in people's lives and the environment. We service existing homes as well as new construction.