Our Services & Energy Efficient Upgrades Include:
Insulation (Traditional, Blown In)
Energy Audits
Blower Door (Building Envelope) Testing
Duct Tightness Testing
Duct Sealing
Adjusting and Weather-stripping Doors
Hot Water Heater Insulation Blankets
New Construction & Energy Code Consulting
Many clients wonder how we know what areas require the greatest focus when we recommend energy efficient upgrades, and part of what we do is to explain how a home or building functions as a system. According to the U.S. Department of Energy, typical homes use about 50% of total energy for heating and cooling; therefore, our primary focus is on HVAC (heating, ventilation, and air conditioning) systems and the building envelope. By focusing on these areas, we are able to increase efficiency and reduce utility bills by 15-40% (varies based on a home's initial condition and chosen upgrades). Generally, our recommendations have a payback period of five years or less, which means that within five years the savings on your utility bills will essentially pay for the cost of the upgrades.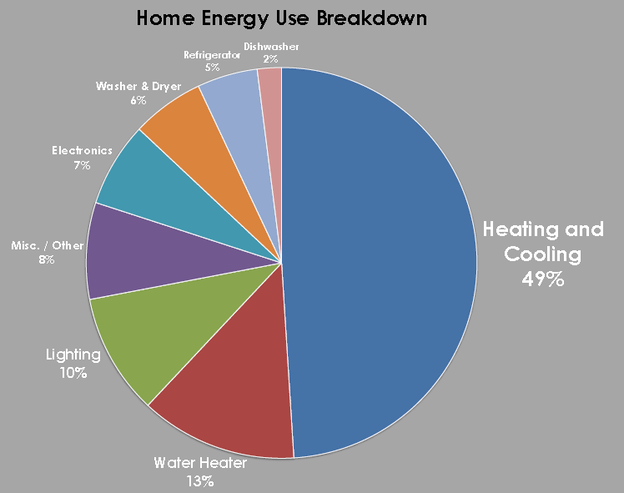 Many clients think their homes are too far gone to become more energy efficient, but we assure you that we can help. We have improved homes over 100 years old as well as homes less than one week old. We are here to transform homes into better performing, more efficient, and more comfortable places to live. Also, check out our New Construction page for more details about how we can help you with planning and designing a new home to ensure energy efficiency.  Call (205-314-3500 for Birmingham and surrounding areas and 334-301-2276 for the Gulf Coast and surrounding areas), or click here to email us today!